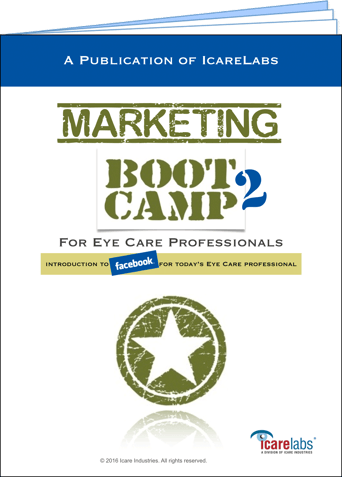 Did you miss the first one?
Download the original, too!
Just in case you missed it, check out our first Marketing Boot Camp e-book. It's packed with Marketing 101 to help inspire some ideas to get your clinic rocking!
You'll get:
Basic Marketing Concepts
Marketing to Today's Internet-Savvy Consumer
Utilizing Social Media
Basic Website Design Considerations
Much More!
Click the button below to request Marketing Boot Camp for ECPs: Basic Marketing 101.